Yamabiraki of Mount Fuji is July 1 every year ! What is the sand run!?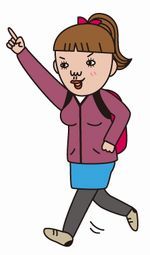 July 1 is Yamabiraki of Mount Fuji.
Climbing bus which goes to the 5th will begin to travel.
Have you ever climbed Mount Fuji?
In very cold, there may be snow remains in the mountains in July.
The weather of Mount Fuji is very easy to change.
Rain is likely to get off it's the beginning of July, recommended in late July.
Since tremendous crowded on Saturdays, Sundays, and Bon, weekday is good if you can.
In Fuji, need to pay to get into the toilet.You take the coin is required.
And climb as if climb, prices are going up in the Mount Fuji.
500cc of water is $ 5 and go up to the top near.
Descent at a stretch of sand running! Do not forget your mask!
Once fully climbing Mount Fuji, the next step is get off the mountain.
And, specialty when you get off the Mount Fuji "sand run!"
There are four routes when you get off the Mt.Fuji.
1. Yoshida route
2. Fujinomiya route
3. Subashiri route
4. Gotemba route
The is advanced as "Subashiri route", "Gotemba route".
They can enjoy a splendid sand run.
In the interval of up to 5th from seven eyes Go down, a lot of sand is piled up.
Preparing to go to the sand run
That should bring these items
Mask
It is amazing dust when weather is good! In the mouth in gritty not!
Spats
It is a great sand! In shoes is to gritty without this!
Cover
You should cover that will rucksack!with out this, It's quite dirty!
If you like this article, please share on your SNS:)