Wimbledon, tennis! attention to Kimiko Date Krumm and Kei Nishikori of tennis player of Japanese players
Be held in Wimbledon, London, England, Wimbledon Championships, one of the international convention of the big four of tennis.
This tournament is very major in tennis there is a history and more than 130 years.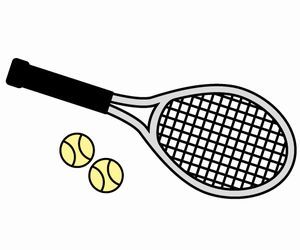 Level of the players that appeared considerably high, Japanese are not quite leave the good results so far.
This time, the Wimbledon Championships, men's, women's, was able to play an active role both Japanese.
Wimbledon men's centerpiece, the 2013 is "Kei Nishikori" player.
There are Shuzo Matsuoka of former professional tennis player, famous for its "Become hotter more!" as the Japanese player who competed in the Wimbledon in the past.
Meanwhile, ranking at the time of Matsuoka's player 82.
I played the last eight into 62 years since 1933 at Wimbledon, which was held in 1995.
Player (Kei lump in) Kei Nishikori this time, I participated in Wimbledon, 11 singles in the ATP rankings self-highest in the 24-year-old.
Player Kei Nishikori this time, I participated in Wimbledon, 11 singles in the ATP rankings self-highest in the 24-year-old.
You have been a great thing as a Japanese, he became the subject of expectations at Wimbledon.
Success of 2013 Kei Nishikori Wimbledon
Winning play against "Matthew Ebden" Mr. in the first round.
Winning play against "L · Leonardo Mayer" Mr. in the second round.
But, it was the best hand into 8
The lost match of the third round of the "Andreas Seppi" Mr.
I did not become a top 16 advance.
If you look at only the result and character,
Feeling of "Oh Oh" is undeniable.
As a matter of fact, you can compete in Wimbledon
The only thing that went on winning any thing terrible.
Moreover, the young and the 20s still.
This only to a player of the future
I have a good fight.
At Wimbledon 2014
I used to come, want to play an active part in participation.
Wimbledon women's centerpiece, the 2013 "Kimiko Date Krumm" player
If nothing else it was the center of attention at Wimbledon girls, it would be "Kimiko Date". She is 42 years old.
Competed in the Wimbledon also in 1996, was enjoyed good results, but declared the retirement when I climb up to 8 in the world rankings.
Meanwhile, married a German, real name becomes "Kimiko Date Krumm."
From here is great.
What, professional return in the 37 years after retirement.
Reason "is not a fight against the world, to provide a stimulus to young players"
Hot. Too hot.
History after returning from retirement Kimiko Date
It has been worried after return, because there was a blank, but won the Tokyo Ariake International Women's Open singles of 2008.
Was also played four major tournament, but the final round of 2009 was eliminated in the first round.
The victory in the come-from-behind victory was one in the world rankings in 2009 to 2010, the Russian "Dinara Safina,"!
Furthermore et al further.
2013 this year.
Straight win in the "Nadia Petrova" in the first round Australian Open singles.
I was the oldest update record victory in this tournament.
Physique also petite, why age also how can play powerfully so much of her 40s.
Experience? Technology? Mental strength? It is a very strange.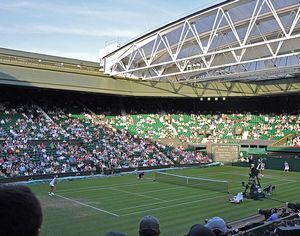 Success of the 2013 Wimbledon Kimiko Date
And Wimbledon 2013 greeted.
In this time, Wimbledon played five consecutive years of active duty after re-challenge.
Partner of First Round "Karina Bitchihefuto" is 18 years old.
Landslide victory without together with ALL the age difference.
Second round opponent of the "Alexandra Cadantu".
Victory somehow picked up the ball tenaciously.
And opponent for the third time you have greeted,
Position 1 WTA ranking "Serena Jameka Williams".
Opponent is the monster class indeed is this,
Straight-sets defeat 2-6, 0-6.
And not the round of 16 of the first time in 17 years
Serena Jameka Williams is,
, Such as Wimbledon and Australian Open
There are two or more times a track record to win, very strong player.
Of Kimiko Date finally
WTA singles ranking was the 65.
We can learn fortitude from Kimiko Date
Because getting old.
Environment because it was not well-equipped.
People, it is a thing to look for Mau "Can not, excuse" various.
But, when I look at the strong play of Kimiko Date, it is understood that it would be embarrassing it is
To overcome to practice when there is a weak stage
Think that you attack do not have to just protect
"Are many players that do not capitalize it to high technology"
Rather than lament the fact that you do not have, I hope that the mind, the attitude of her aim to win maximum, leverage, and wrought what have as my will is influenced by the many young people more.
If you like this article, please share on your SNS:)